Bespoke tights for Lipoedema that are as unique as you are.
Supportive and breathable cut & sew garments made to a patient's exact measurements.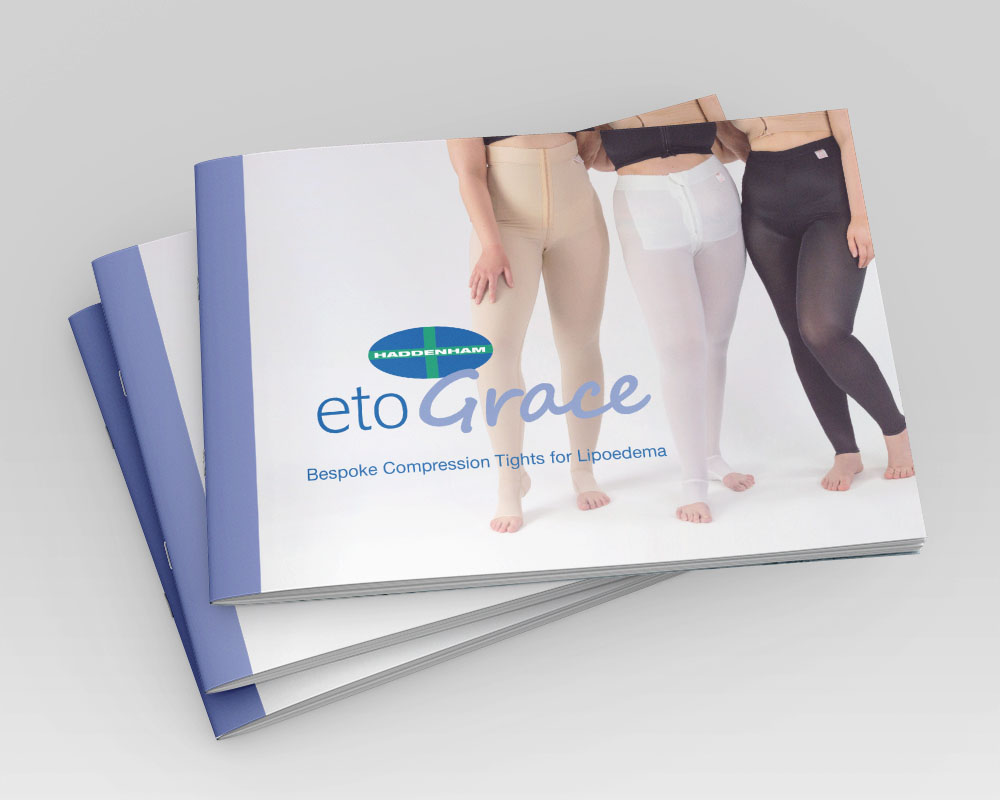 Download the brochure and measuring tips
Features
Tights or Capri
Designed specifically for Lipoedema
Providing ­25-30mmHg of ­compression
Suitable for machine ­washing at 30 ­degrees
Materials:
82% Cotton; 10% Polyurethane; and 8% Polyester
Measurement form
Eto Grace is a bespoke garment that will require you to record your measurements on a form. Click the image below to download the form, which you may complete digitally or print off and scan. When you have completed the form please click the 'Browse' button in the product options (above) to attach your measurements to your order.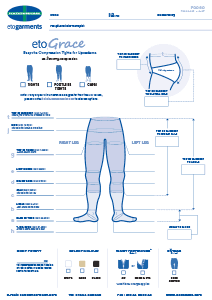 Download Measurement Form
Selecting the right size for your compression garment is very important.
All measurements in centimeters (cm)
Please take measurements on a bare leg/arm
For circumference measurements ensure that the tape measure is snug but not too tight
This garment may not be suitable if you suffer from any of the conditions listed below. If in any doubt we recommend consulting with a medical professional as LymphShop does not take any liability in selling this garment to you.
Absolute Contraindications
Advanced peripheral arterial occlusive disease; decompensated heart disease; uncontrolled congestive heart failure; untreated septic phlebitis; phlegmasia cerulea dolens. Allergy to any of the materials used in the garment: Cotton 82%; Polyurethane 10%; Polyester 8%.

Relative Contraindications
Immobility (confinement to bed); skin infections; support dermatoses; weeping dermatoses; incompatibility to fabric; impaired sensitivity of the limb (e.g. in diabetes mellitus); suppurating dermatoses; primarily chronic polyarthritis; advanced peripheral neuropathy; primary chronic arthritis; osteoporosis stage 3&4.

Materials
Materials: Cotton 82%; Polyurethane 10%; Polyester 8%